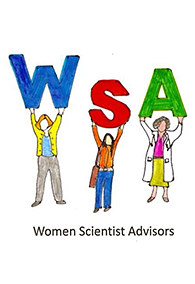 NIDA IRP Women Scientist Advisors
History of the Women Scientist Advisors
In 1991 as a director of NIH, Dr. Bernadine Healy established a Task Force to examine the status of intramural women scientists.
In November 1992, the Task Force issued a final report containing several recommendations. The Task Force recommended that each IC should have a Woman Scientist Advisor (WSA). Click here to learn more about the WSA.
In 2009, WSAs from NIA (Francesca Bosetti, Myriam Gorospe and Cathy Wolkow) and NIDA (Marilyn Huestis) developed "The NIA/NIDA WSA Awards" to recognize women scientists at NIA and NIDA for their scientific accomplishments.  Awards are designated to one independent investigator and to one postdoctoral or visiting fellow from each Institute.
NIA/NIDA WSA Events
The NIA/NIDA Awards Ceremony is held annually to recognize the accomplishments of outstanding women scientists.
2023 NIDA Awardees
2022 NIDA Awardees
2021 NIDA Awardees
2020 NIDA Awardees
2019 NIDA Awardees
2018 NIDA Awardees
2017 NIDA Awardees
2016 NIDA Awardees
2015 NIDA Awardees
Anna Li, Ph.D. – Postdoctoral Fellow
Zuzana Justinova, Ph.D. – Staff Scientist
Marilyn Huestis, Ph.D. – Senior Investigator
2014 NIDA Awardees
 2013 NIDA Awardees
2012 NIDA Awardees
Magalie Lenoir, Ph.D. – Fellow Awardee
Hong Gu, Ph.D. – Staff Scientist Awardee
2011 NIDA Awardees
Amina Woods, Ph.D. -Investigator Awardee
Mallig Iyer, Ph.D. – Fellow Awardee
Jennifer Bossert, Ph.D. – Staff Scientist Awardee
2010 NIDA Awardees
Toni Shippenberg, Ph.D. – Investigator Awardee
Bin Wang, Ph.D. – Fellow Awardee
2009 NIDA Awardees