Congratulations and best wishes to the 2023 NIDA IRP Postbaccalaureate graduates!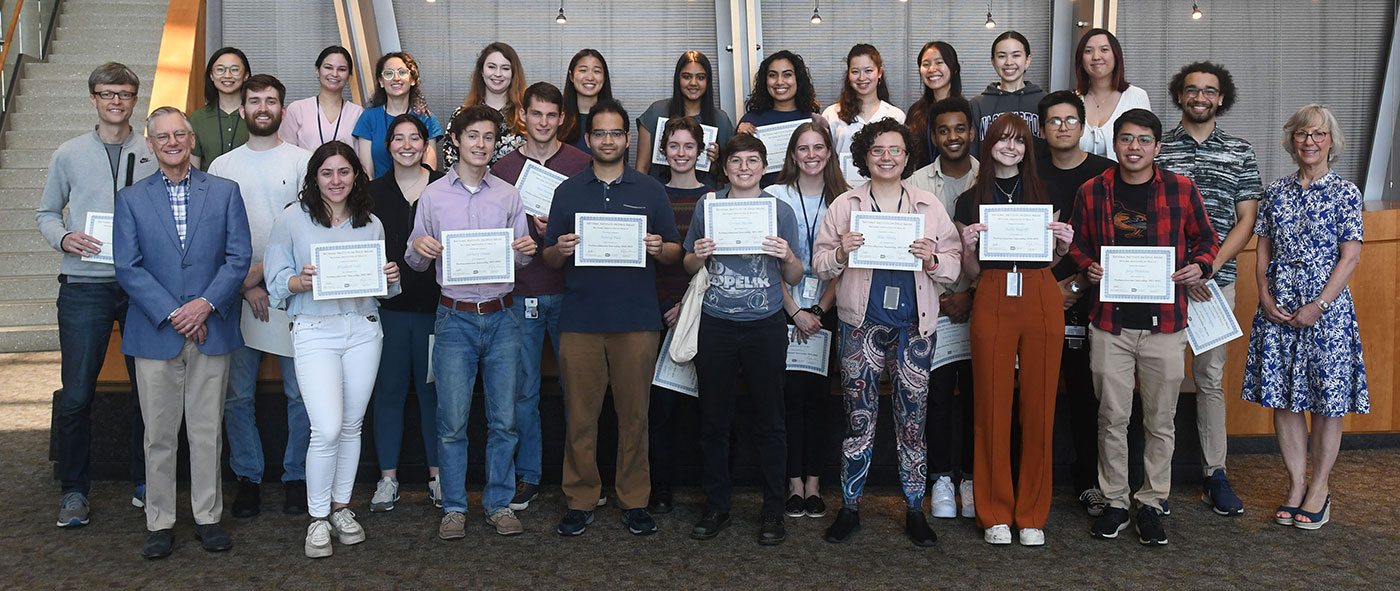 Click here for some quick answers regarding the NIDA IRP Postbaccalaureate Program
---
Applying to the Postbaccalaureate Program
The goal of the Postbaccalaureate Program is to give recent college graduates the opportunity to spend 1-2 years working directly with a NIDA scientist on a biomedical research project.  Eligibility information about the program and the application can be found here.
There is no application deadline; however, most postbacs begin their training in the summer or early fall.  Your application should be completed 6-8 months before you intend to start.  When your application is complete, including all 3 reference letters, you should contact NIDA IRP Prinicipal Investigators to express interest in working in their lab.
NIH Academy
The NIH Academy is a program dedicated to educating trainees about health disparities.  Health disparities are differences between one population and another regarding rate of disease incidence, prevalence, morbidity, and mortality.  All current postbacs interested in learning about research designed to eliminate health disparities are eligible to apply to the NIH Academy. The NIH Academy engages postbacs in journal clubs, seminars, discussions, and community outreach all centered on health disparities in vulnerable populations.
OECD Library
The OECD has a library of GRE and MCAT study materials and books on scientific writing, mentoring, career development, teaching, time management, networking, and careers in science.  If you'd like to borrow any of these books, contact Rolanda Morris at 667-312-5390 or OECD@nih.gov.
Tax information
You can find tax information in the NIH Postbac Handbook [PDF], including a link to the federal quarterly estimated tax form, 1040ES.  The Maryland estimated tax form [PDF] is 502D.
Resources for Postbaccalaureate Students