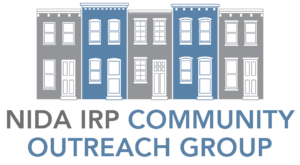 At the NIDA IRP (National Institute on Drug Abuse – Intramural Research Program), we firmly believe in making a positive impact on the communities we serve in the Baltimore – Washington, D.C. area. As the leading research institute dedicated to understanding substance use disorders, our dedicated team of staff, trainees, physicians, nurses, and researchers demonstrates their unwavering commitment to community well-being every single day.
Our mission is centered around three core pillars: understanding the causes, studying the consequences, and exploring effective treatment options for substance use disorders. Through our extensive research and collaborative efforts, we strive to improve the lives of individuals and communities affected by these disorders.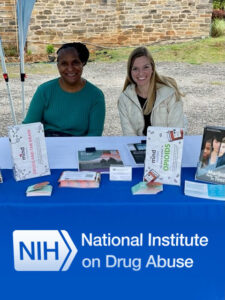 One of the ways we fulfill our commitment to community engagement is by partnering with local schools and organizations. By actively participating in these partnerships, we aim to raise awareness about substance use disorders, promote prevention strategies, and support educational initiatives. We believe that by empowering individuals with knowledge, we can make a lasting difference.
Additionally, we offer free overdose reversal trainings within the community. These trainings equip community members with life-saving skills and knowledge on how to respond effectively in the event of an overdose. By providing these resources, we aim to reduce the impact of substance abuse and promote a safer environment for all.
In line with our dedication to advancing scientific knowledge, the NIDA-IRP conducts clinical studies focused on understanding the causes, consequences, and treatment of substance use disorders. These studies involve rigorous research protocols and involve collaboration with volunteers from the community. Through these efforts, we strive to develop innovative approaches to prevention, intervention, and treatment, leading to better outcomes for individuals and society as a whole.
At the Community Outreach Group, we are driven by a shared vision of creating healthier and more resilient communities. By fostering partnerships, offering educational resources, and conducting cutting-edge research, we aim to address the complex challenges of substance use disorders and contribute to lasting change.
Join us in our mission to make a difference in the lives of individuals and communities affected by substance use disorders. Together, we can build a brighter future.
Contact us today to learn more about our initiatives and how you can get involved!