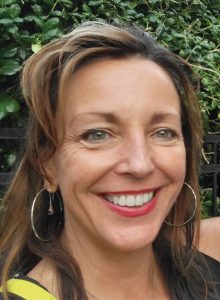 Jennifer Bossert, Ph.D.
Dr. Jennifer Bossert is a Staff Scientist in the Behavioral Neuroscience Branch. Her primary focus of research is on the neurobiology of relapse to opioids and modelling opioid agonist maintenance therapy in rats to screen novel drug treatments for opioid use disorders. She obtained her Ph.D. in psychology with a focus in neuroscience from McGill University.
About This Talk
Dr. Bossert will discuss the epidemiology of opioid drugs, focusing on the increase in the use of prescription and illegal opioids, which has led to huge increases in opioid-related deaths. She will discuss how opioids affect the body and the brain, as well as FDA-approved treatments for opioid use disorder. She will also briefly discuss my research using an animal model of opioid addiction to test new treatment medications.
Audiences: high school, college, community
---
All Topics
Elementary and Middle School
High School and College
Community
---
Request Speaker