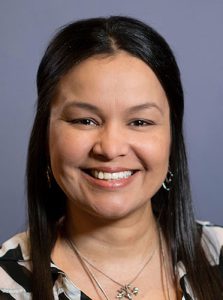 Education
Ph.D. - Neuroscience - Baylor College of Medicine, Puerto Rico
B.S. - Biology - University of Puerto Rico, Texas
Background
Dr. Carrasquillo received her B.S. in Biology from the University of Puerto Rico, Rio Piedras and her Ph.D. in Neuroscience from Baylor College of Medicine. Her graduate work in the lab of Dr. Robert W. Gereau revealed critical roles for the amygdala in the modulation of persistent pain and also demonstrated that the extracellular signal regulated kinase (ERK) plays a role in this process. Her postdoctoral studies in the lab of Dr. Jeanne Nerbonne at Washington University School of Medicine revealed previously unappreciated molecular and functional diversity of repolarizing voltage-gated, A-type, (IA) K+ currents in central neurons. Dr. Carrasquillo joined the PAIN Branch at NCCIH as an investigator in 2014 where she directs a multifaceted, multidisciplinary research program focused on delineating the anatomical, molecular and cellular mechanisms that underlie pain perception and modulation.
Research Interests
The main goal of the lab is to identify anatomical, molecular and cellular mechanisms that underlie pathological pain states. Research will focus on the amygdala, a structure in the limbic brain system that plays critical roles in the modulation of tactile hypersensitivity, pain-related aversion learning and pain-induced changes in anxiety-related behaviors in rodent models of persistent pain.
Electrophysiological studies have demonstrated that increased excitability of amygdala neurons correlates with persistent pain, suggesting that hyperexcitability of neurons in the amygdala plays a critical role in the modulation of pain hypersensitivity. The specific conductance pathways affected and the molecular mechanisms underlying plasticity of the intrinsic excitability of amygdala neurons, however, are not known. In addition, the physiological role(s) of changes in the excitability of amygdala neurons to pain-related behaviors remain undefined. Research in the lab addresses these questions directly by combining behavioral, biochemical, electrophysiological, pharmacological and molecular genetic approaches.
Parallel studies in the lab use anatomical, behavioral, electrophysiological and optogenetic approaches to define how alterations in the excitability of amygdala neurons affect function at a circuit-level. These studies focus on evaluating the physiological impact of the modulation of neuronal excitability in distinct anatomical pathways to and from the amygdala on different components of persistent pain, including the sensory, affective and cognitive components.
Selected Publications