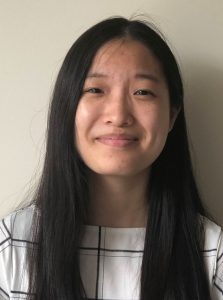 Contact
Biomedical Research Center
251 Bayview Blvd.
Suite 200
Baltimore, MD 21224
Phone: (443)740-2327
Email: sophia.lou@nih.gov
Education
B.A. – Public Health Studies – Johns Hopkins University – Baltimore, MD
Research Interests
As an undergraduate, she worked on research investigating the effect of a high-potassium diet on hypertension and kidney disease and analyzed interviews to identify dietary barriers and facilitators. In particular, she explored her interest in the social determinants of health by examining the relationship between health literacy and numeracy with following a hypertension-friendly diet (DASH). Sophia's research interests at the TTRU include the detection of mental health and substance use symptomatology through smartphone and social media data; the relationship between social connection and support with behavioral health outcomes; and the comparison of census-based disadvantage metrics used to evaluate area-level social determinants of health.