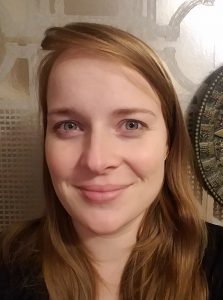 Contact
Biomedical Research Center
251 Bayview Boulevard
Baltimore, MD 21224
Education
Ph.D. - Neuroscience, University of Lethbridge
Research Interests
Dr. Keeley received her Ph.D. in Neuroscience in 2014 from the University of Lethbridge, in Lethbridge, Alberta, Canada, working with Dr. Robert McDonald. Dr. Keeley began her postdoctoral training in February 2015, under the supervision of Dr. Yihong Yang, working in the preclinical branch of the NRB.
Projects: Currently, Dr. Keeley is working to understand the effects of adolescent nicotine exposure on adult functional connectivity in brain areas related to addiction. She is approaching this problem using both behavioural and neuroimaging techniques.
Dr. Keeley is interested in understanding the neurological causes and correlates of adolescent drug use. She is specifically interested in understanding how adolescent drug use changes our brain in the long-term, increasing the likelihood of engaging in other risky behaviors as adults, including continued drug use. Dr. Keeley has a strong background in behavioral neuroscience but has recently embraced the potential of neuroimaging techniques.
Publications
Selected Publications