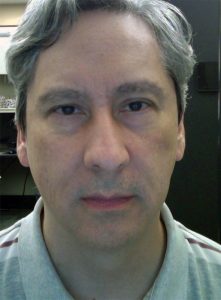 Contact
Biomedical Research Center
251 Bayview Blvd.
Suite 200
Room 01B606
Baltimore, MD 21224
Phone: 443-740-2328
Email: LPANLILI@intra.nida.nih.gov
Research Interests
Neuropsychopharmacology of opioids, stimulants, cannabinoids and nicotine
Analysis of behavior — understanding the processes involved in the acquisition, maintenance and cessation of drug use
Medications development — assessing potential therapeutic and adverse effects of novel compounds for treating addiction, including abuse potential and cognitive impairment
Preclinical models of drug abuse and addiction, focusing on interactions with the environment (contingencies of reinforcement, drug-related cues, history of drug exposure)
Data science — statistical analysis of experimental and natural-history studies of drug use, using statistical tools for inference, classification and prediction
Selected Publications
2019
2017
2016
2013
2012
2010
Animal models of drug addiction Book Chapter
In: Olmsted, M C; Waltz, W (Ed.): Chapter Stimulant self-administration, pp. 57-81, Humana Press, Totowa, NJ, 2010.
2008
2007
2005
2003
2000
1996