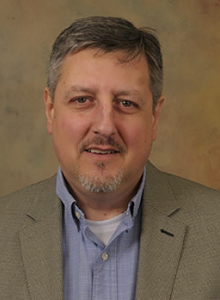 Contact
Triad Technology Center
333 Cassell Drive
Room 3301
Baltimore, MD 21224
Phone: 667-312-5409
Email: Gianluigi.Tanda@nih.gov
Education
University Diploma as Doctor in Pharmacy, and National Board Certification as Professional Pharmacist, University of Cagliari, Italy. (Advisor: Prof. G. DiChiara)
Diploma of Doctoral Specialization in Toxicology, School of Toxicology, University of Cagliari, Italy; Summa cum Laude. (Advisor: Prof. G. DiChiara)
Research Interests
Past research at the University of Cagliari, Italy, has been focusing on interactions among brain amine systems in psychiatric diseases, depression, schizophrenia, and addictions. In collaboration with Prof. DiChiara and Prof. Pontieri, we have been the first to characterize the pharmacological effects of addictive substances in the shell and core of the Nucleus Accumbens in rodents.
After moving to NIDA/IRP, NIH, in collaboration with Dr. Steven Goldberg we have also been the first to provide clear preclinical demonstration that THC maintains drug-taking behavior in squirrel monkeys at doses comparable to those smoked by humans. This finding demonstrated that THC is a reinforcer, and it has potential for misuse comparable to that of nicotine, cocaine and heroin. This discovery facilitated studies of the neurobiology underlying marijuana and cannabinoid misuse, including the complex pharmacology of the endogenous cannabinoid system and its relationship with systems underlying nicotine dependence.
Our current research is focused on understanding neurochemical, behavioral and molecular differences among typical and atypical blockers of the membrane dopamine transporter that can lead to pharmacotherapeutics for the treatment of cocaine and other psychostimulant use disorders.
We are currently characterizing the effects of modafinil, its enantiomers and several newly synthetized structural analogs of modafinil, alone and in combination with addictive psychostimulants on dopamine dynamics, via neuro-electrochemistry procedures, and on reward-related behavior in rodents. Our goal is to find potential medications for treatment of psychostimulant use disorder.
Publications
Selected Publications
2023
An FSCV Study on the Effects of Targeted Typical and Atypical DAT Inhibition on Dopamine Dynamics in the Nucleus Accumbens Shell of Male and Female Mice Journal Article
In: ACS Chem Neurosci, vol. 14, no. 15, pp. 2802–2810, 2023, ISSN: 1948-7193.
Are There Prevalent Sex Differences in Psychostimulant Use Disorder? A Focus on the Potential Therapeutic Efficacy of Atypical Dopamine Uptake Inhibitors Journal Article
In: Molecules, vol. 28, no. 13, 2023, ISSN: 1420-3049.
Interactions of calmodulin kinase II with the dopamine transporter facilitate cocaine-induced enhancement of evoked dopamine release Journal Article
In: Transl Psychiatry, vol. 13, no. 1, pp. 202, 2023, ISSN: 2158-3188.
Oxytocin receptors mediate oxytocin potentiation of methylphenidate-induced stimulation of accumbens dopamine in rats Journal Article
In: J Neurochem, vol. 164, no. 5, pp. 613–623, 2023, ISSN: 1471-4159.
2021
Synaptic Zn2+ potentiates the effects of cocaine on striatal dopamine neurotransmission and behavior Journal Article
In: Transl Psychiatry, vol. 11, no. 1, pp. 570, 2021, ISSN: 2158-3188.
Elevated body fat increases amphetamine accumulation in brain: evidence from genetic and diet-induced forms of adiposity Journal Article
In: Transl Psychiatry, vol. 11, no. 1, pp. 427, 2021, ISSN: 2158-3188.
Cocaine-induced locomotor stimulation involves autophagic degradation of the dopamine transporter Journal Article
In: Mol Psychiatry, vol. 26, no. 2, pp. 370–382, 2021, ISSN: 1476-5578.
Modafinil and its structural analogs as atypical dopamine uptake inhibitors and potential medications for psychostimulant use disorder Journal Article
In: Current Opinion in Pharmacology, vol. 56, pp. 13 - 21, 2021, ISSN: 1471-4892.
Psychostimulant Use Disorder, an Unmet Therapeutic Goal: Can Modafinil Narrow the Gap? Journal Article
In: Front Neurosci, vol. 15, pp. 656475, 2021, ISSN: 1662-4548.
2020
Structure--Activity Relationships for a Series of (Bis(4-fluorophenyl)methyl)sulfinyl Alkyl Alicyclic Amines at the Dopamine Transporter: Functionalizing the Terminal Nitrogen Affects Affinity, Selectivity, and Metabolic Stability Journal Article
In: Journal of Medicinal Chemistry, vol. 63, no. 5, pp. 2343–2357, 2020, ISBN: 0022-2623.