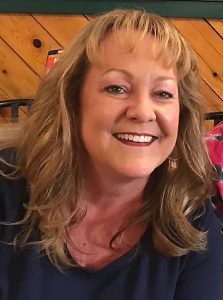 Contact
Biomedical Research Center
251 Bayview Boulevard
Suite 200
Baltimore, MD 21224
Phone: 443-740-2477
Background
Ann Andrus is the Project Coordinator for the Translational Addiction Medicine Branch (TAMB)
She brings over 25 years of executive experience to the table with expertise in scheduling and coordination. Before joining the NIDA IRP, Ann was the Assistant Administrator at the Department of Commerce/NOAA/OAR where she gained ten years of her experience.
Originally from Grand Rapids, Michigan, Ann graduated with a 4.0 GPA at University of Maryland University College with a BS in Criminal Justice and earned a MS in Criminal Justice from Southern New Hampshire University. She moved to Maryland in 2008 to work for the Department of Commerce/NOAA.
Ann currently works with Dr. Lorenzo Leggio and his branch, coordinating schedules, travels, and other miscellaneous projects.