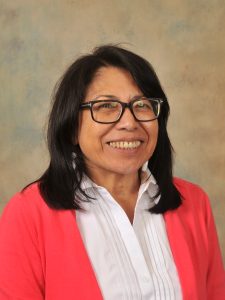 Dr. Morales was chosen to receive a 2023 Winter Conference on Brain Research (WCBR) Pioneer Award for her distinguished career as chief of the Integrative Neuroscience Research Branch and Neuronal Networks Section at the NIDA IRP. Congratulations Dr. Morales, from all of us at the NIDA IRP!
From the WCBR Website:
"Pioneer Awards were introduced in 2017 to honor individuals that have made a lasting impact on the field of neuroscience, as well as the Winter Conference on Brain Research.
"Pioneers are nominated by their colleagues and chosen based on a review of their careers as well as their contribution to WCBR over the years.  Pioneers will present an overview of their career followed by shorter presentations from junior investigators whose work was inspired by the Pioneer's work."
Click here for more information about the WCBR Pioneer Awards and Dr. Morales' work.