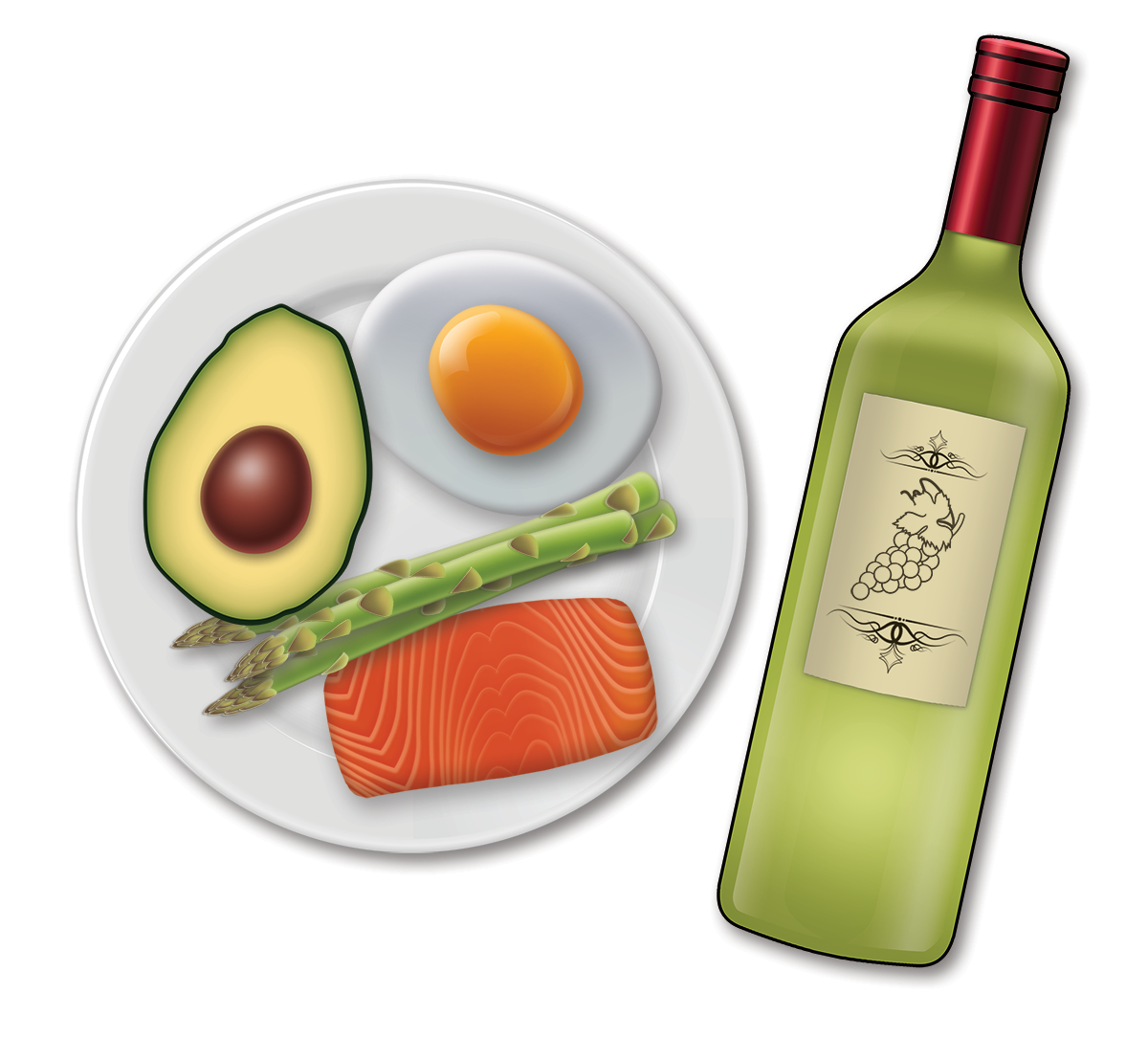 Hot Off the Press – April 26, 2021
Published in Science Advances by  Corinde Wiers and Leandro Vendruscolo,  et al.
Previous studies reported that people with alcohol use disorder (AUD) use less glucose and more acetate as a source of energy in the brain. This is because alcohol is broken down by the liver into acetate, which can then be used by the brain as an energy fuel. In a recently published article in Science Advances, the investigators hypothesized that when people with AUD stop drinking, there is a deficit in energy from acetate in the brain and that this deficit contributes to the symptoms of alcohol withdrawal and increased alcohol drinking in alcohol dependence.
To test this hypothesis, the investigators designed a study in which a high-fat, low-carbohydrate "ketogenic diet" intervention would compensate for the deficit of energy from acetate when patients with AUD undergo alcohol detoxification. The clinical study led by Dr. Wiers as a fellow in the Neuroimaging Laboratory of Dr. Volkow at NIAAA (currently assistant professor at the University of Pennsylvania) found that patients on the ketogenic diet needed less medication to treat alcohol withdrawal and showed less craving for alcohol compared with patients who consumed a standard American diet. A preclinical study led by Dr. Vendruscolo and Dr. Koob from the Neurobiology of Addiction Section at NIDA, found that rats with a history of a ketogenic diet drank significantly less alcohol compared to those on a regular chow diet.
Publication Information