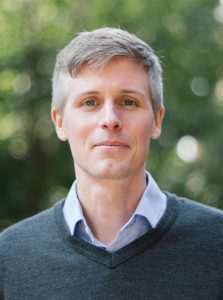 Dr. Thorsten Kahnt has joined the NIDA IRP as an investigator in the Cellular and Neurocomputational Systems Branch where he will be leading the Learning and Decision-Making Unit. Dr. Kahnt comes to us from Northwestern University, where he was recently tenured.
Dr Kahnt received his undergraduate degree in psychology from the Free University Berlin. Subsequently, he conducted his doctoral work at the Bernstein Centre for Computational Neuroscience, receiving his Ph.D. from the Berlin School of Mind and Brain, Humboldt University of Berlin, in 2011 working with Dr John Dylan-Haynes. He then completed a postdoctoral fellowship at the Laboratory for Social and Neural Systems Research, University of Zurich, in the lab of Dr. Philippe Tobler. After his post doctoral training, he joined the Department of Neurology at the Northwestern University Feinberg School of Medicine as an assistant professor.
Dr Kahnt's research focuses on the neural and computational systems supporting reward-based learning and decision-making. He has published over 50 scientific articles in peer-reviewed journals and serves as a Reviewing Editor for the Journal of Neuroscience and on the Board of Reviewing Editors for eLife and Behavioral Neuroscience.
NIDA is delighted that Dr Kahnt is joining us and looks forward to working with him in the years to come!