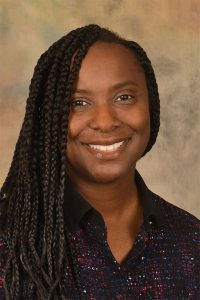 Brenda Curtis, Ph.D, M.S.P.H.
Dr. Brenda Curtis is Chief of the Technology and Translational Research Unit. Her research focus is translational, leveraging big data methodology to form the development, evaluation, and implementation of technology-based tools to address substance use and related conditions. She is co-chair of the NIH Stigma Scientific Interest Group and conducts research on the impact of health disparities and stigma on treatment and recovery. Dr. Curtis received her Ph.D. in health communication from the University of Pennsylvania.
About This Talk
Stigma toward people who use drugs is a leading barrier to seeking treatment, and those in treatment are more likely to drop out if they experience high levels of stigmatization. Dr. Curtis will discuss the role of stigma in the treatment of substance use disorders.
Audiences: college, community
---
All Topics
Elementary and Middle School
High School and College
Community
---
Request Speaker