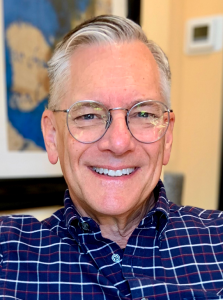 Stephen Heishman, Ph.D.
Dr. Stephen Heishman is Director of the Office of Education and Career Development. He develops career-related workshops for postdocs, graduate students, and postbacs and advises trainees on career planning. For 25 years, he led a lab investigating the reinforcing effects of nicotine and the effects of nicotine administration and withdrawal on cognitive processes in human smokers and nonsmokers. Dr. Heishman earned his Ph.D. in experimental psychology with a focus in psychopharmacology from the University of Louisville.
About This Talk
The NIH Postbaccalaureate Program allows college graduates the opportunity to work full-time for 1-2 years in an NIH laboratory. During the program, postbacs are expected to apply to a graduate program or medical school. Dr. Heishman will describe the application process and provide tips on increasing a student's chances of getting a postbac position. He will also discuss what postbacs at the National Institute on Drug Abuse can expect.
Audiences: high school, college, community
---
All Topics
Elementary and Middle School
High School and College
Community
---
Request Speaker